Did you know that on the shore of the Cellers lake there is a winery that produces some of the best wines of the Conca de Tremp? You have the possibility of doing a combined activity along with kayaking.
If you are looking for a half-day activity that combines some kayaking and tasting some of the best wines in the area with your friends or family, look no further. The Eno-Kayak is an option where laughter is guaranteed as it combines a round trip by kayak from Hotel Terradets to Mas Garcia Muret which is the place where you will visit the vineyards and facilities and taste their best wines.
The winery is located on the east bank of the Cellers lake, in front of the Hotel Terradets. The environment is privileged and to get there by kayak we will pass near the beautiful reed bed that surround it, full of native fauna and flora.
This activity is 100% guided, both in the kayak part and in the part of the winery and only suited for people above 18 years old. You will learn in a fun way how wine is made in the Conca de Tremp from the hand of a family that for generations dedicated its life to the production of grapes and winemaking. Combining this with a kayaking route with your friends or family will be the perfect counterpoint during your vacation!
Do you dare to combine it all?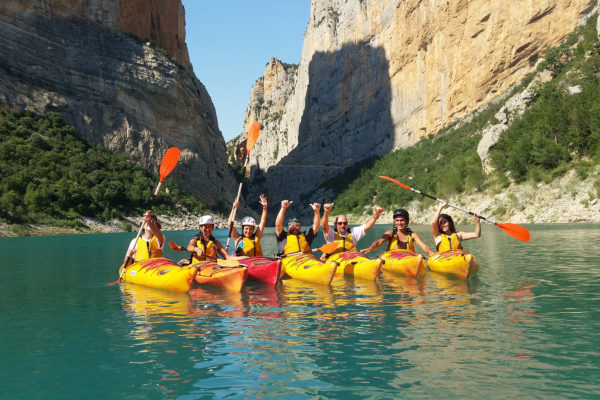 Kayaking + Accommodation
Are you looking for accommodation in Àger Valley? We have what you need! Visit Congost de Mont-Rebei in kayak and stay in our family hostel.
From 46€/person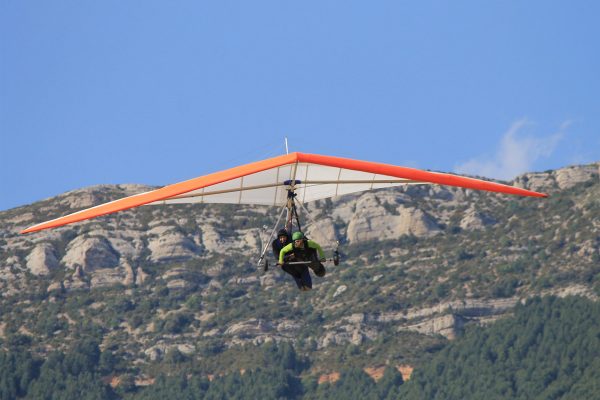 Hang gliding + Accommodation
One of the most exclusive adventure sports is hang gliding. Àger is one of the few places to practice this sport. Come and hang gliding with us and don't worry about anything with our offer of hang gliding + accommodation.
From 123€/person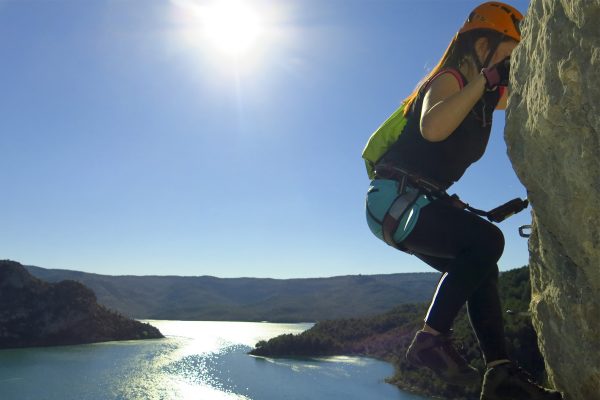 Kayaking + Via Ferrata
What do you think about enjoying the best views of Congost de Mont-Rebei? It is possible with us! We kayaking to Congost de Mont-Rebei and we will stop on the way to make the Via Ferrata with the best views of Montsec. You can do it by your own or with our professional guides, so you don't miss anything.
From 43€/person