The alternative to Congost of Mont-Rebei! A surprising reservoir surrounded by archaeological sites awaits you.
The spectacular Congost del Doll, with walls of 300-metre height and 4-kilometre length, is an excellent alternative to the famous kayaking routes through Congost de Mont-Rebei. The Camarasa reservoir is an area with some of the most surprising places in Vall d'Àger. Do you know that there are important archaeological sites surrounding the reservoir? The Balma del Pantà and the Cova del Tabac are World Heritage Sites due to their important cave art since 1998.
During this kayaking activity through Congost del Doll, we can see in the height of the cliffs some heritage elements, such as the Baronia de Sant Oïsme, with its characteristic cylindrical tower of the castle, or the Romanesque church of Sant Miquel, in Fontllonga. We also go on the Tren del Llacs, which follows this same route hanging of the walls of the canyons.
There are few hikers, so we can enjoy the area peacefully and, if we are lucky, we can see a griffon vulture or an Egyptian eagle between the cliffs. We may be able to observe bearded vultures or elusive otters. No doubt it is an added value to consider in this adventure activity.
¿Do you dare to combine it all?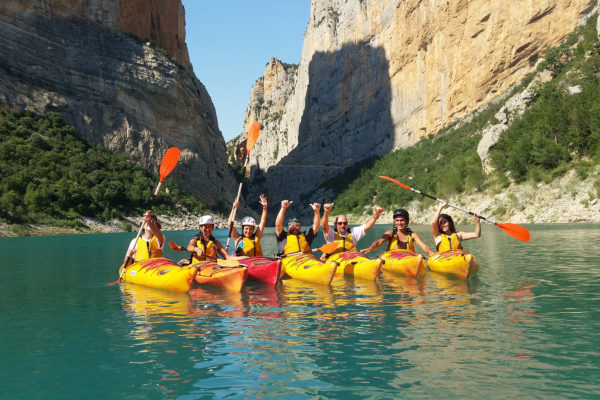 Kayaking + Accommodation
Are you looking for accommodation in Àger Valley? We have what you need! Visit Congost de Mont-Rebei in kayak and stay in our family hostel.
From 46€/person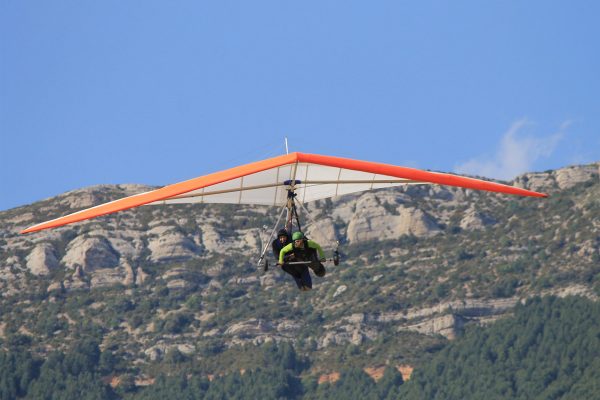 Hang gliding + Accommodation
One of the most exclusive adventure sports is hang gliding. Àger is one of the few places to practice this sport. Come and hang gliding with us and don't worry about anything with our offer of hang gliding + accommodation.
From 143€/person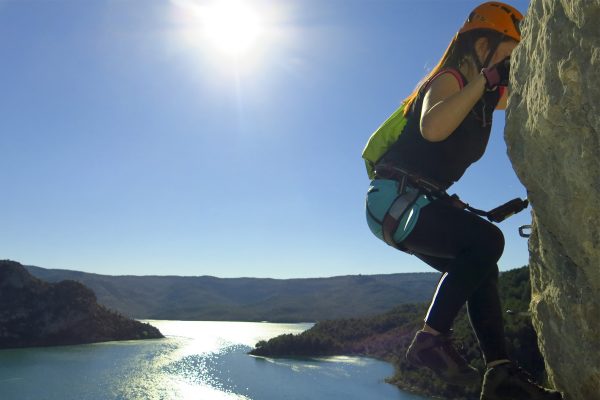 Kayaking + Via Ferrata
What do you think about enjoying the best views of Congost de Mont-Rebei? It is possible with us! We kayaking to Congost de Mont-Rebei and we will stop on the way to make the Via Ferrata with the best views of Montsec. You can do it by your own or with our professional guides, so you don't miss anything.
From 43€/person