Do you know the reservoir of Terradets keeps a secret? Join us to discover it!
The ruins of the monastery of Sant Miquel de Cellers are in the depths of the Terradets reservoir. It's one of the anecdotes and curiosities surrounding this magnificent landscape and we will discover it.
Thanks to stable water level, which makes navigation easy, this is one of the most attractive kayaking routes in Catalonia for families.
Kayaking in Terradets gives us some spectacular panoramic views of the north side of the Sierra de Montsec, Congost de Terradets and the south side of the Pyrenees. Combining trekking and kayaking will allow us to enjoy very close to the reeds of the reservoir, which hide a great variety of bird species that seek refuge in the meanders and lagoons that have been formed.
If we trek towards the Terradets reservoir, we will go through areas with high landscape value and we will discover the puddles originated after thousands of years of fluvial erosion until arrive to Barranc del Bosc, one of the most magical corners in Montsec.
Do you dare to combine it all?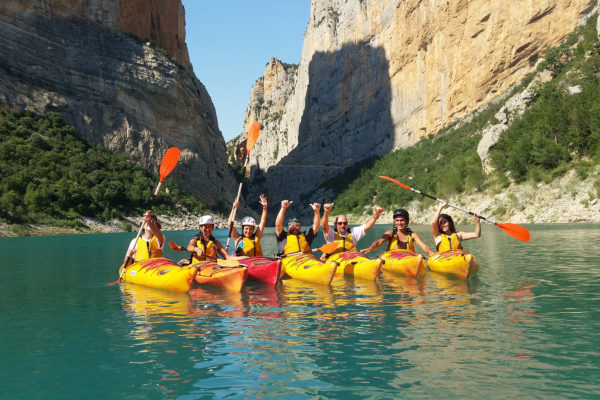 Kayaking + Accommodation
Are you looking for accommodation in Àger Valley? We have what you need! Visit Congost de Mont-Rebei in kayak and stay in our family hostel.
From 46€/person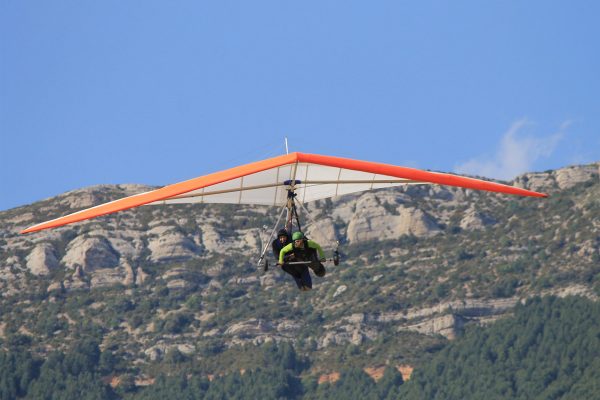 Hang gliding + Accommodation
One of the most exclusive adventure sports is hang gliding. Àger is one of the few places to practice this sport. Come and hang gliding with us and don't worry about anything with our offer of hang gliding + accommodation.
From 143€/person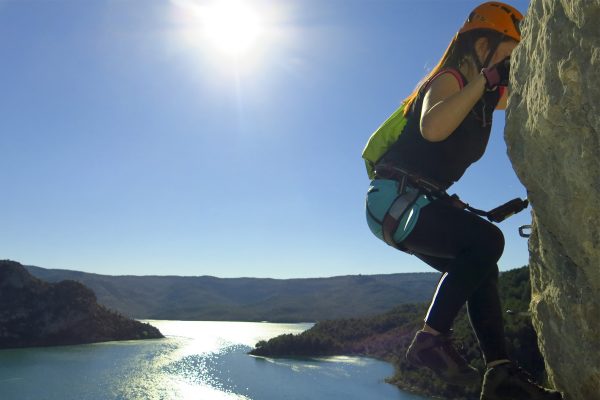 Kayaking + Via Ferrata
What do you think about enjoying the best views of Congost de Mont-Rebei? It is possible with us! We kayaking to Congost de Mont-Rebei and we will stop on the way to make the Via Ferrata with the best views of Montsec. You can do it by your own or with our professional guides, so you don't miss anything.
From 43€/person