The Mont-rebei Gorge by land and by water. Everything with our professional guides and with the transport included!
This guided adventure starts in Àger. Zenith's bus will take you to the pier of Corçà. Due to the instructions and the company of our guides, you will start kayaking from pier of Corçà to the Mont-Rebei Gorge, one of the few in Spain that can be passable by kayaking and walking, but without roads and power lines.
Enjoy this virgin territory by land and by water!
In the second half, we will go hiking that take us along the impressive bridle path dug in the rock with a width from 1 to 1.5 metres. But, don't worry, there are banisters and benches along the path so you can rest. And we will stop to take photos and admire its beauty. We want you to have time to enjoy it!
Our guides will reveal to you all the hidden secrets to arrive to the Masieta, with option to take the footbridges and stairs of Montfalcó. The bus will be waiting for us at the Masieta to take us back to Àger.
Kayaking in Mont-Rebei will allow you to enjoy all its fauna and flora in an interpreted way and from another perspective. And to make it possible for years to come, our activities are environmentally friendly. We love Congost de Mont-Rebei and we want to keep it that way.
Do you dare to combine it all?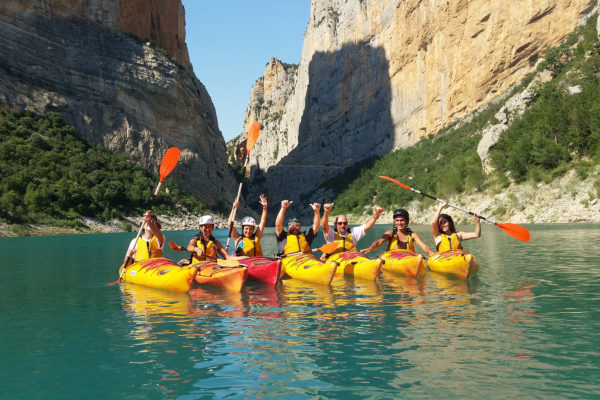 Kayaking + Accommodation
Are you looking for accommodation in Àger Valley? We have what you need! Visit Congost de Mont-Rebei in kayak and stay in our family hostel.
From 46€/person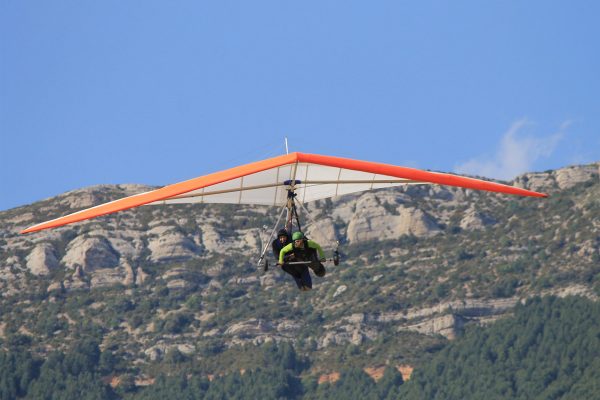 Hang gliding + Accommodation
One of the most exclusive adventure sports is hang gliding. Àger is one of the few places to practice this sport. Come and hang gliding with us and don't worry about anything with our offer of hang gliding + accommodation.
From 123€/person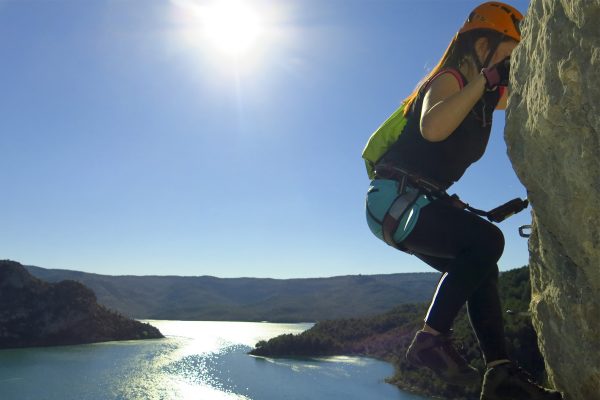 Kayaking + Via Ferrata
What do you think about enjoying the best views of Congost de Mont-Rebei? It is possible with us! We kayaking to Congost de Mont-Rebei and we will stop on the way to make the Via Ferrata with the best views of Montsec. You can do it by your own or with our professional guides, so you don't miss anything.
From 43€/person