Why settle for just kayaking in Mont-Rebei? With this proposal, you will be able to enjoy two times this spectacular place without worrying about the transport.
Our proposal starts in Àger, where our bus will be waiting to take you to the starting point of the activity.
The activity starts practicing kayaking from the pier of Corçà, passing through the feet of Pertusa hermitage, to the Mont-Rebei gorge, a protected and unique natural spot of great beauty that makes us vibrate in contact with nature and it is located between Aragon and Catalonia. Enjoy this route in Congost de Mont-Rebei by land and by water!
The second part of the route is the excursion that will take you along the impressive bridle path dug into the rock with a width of between 1 and 1.5 metres to arrive to the Masieta, with the option of making the footbridges and stairs of Montfalcó. At the Masieta, the bus will be waiting us to return to Àger. The views in the gorge are incredible!
This activity will allow you to know part of the incredible territory of Vall d'Àger, plenty of living contrasts; on one side the oak forests, on the other side, arid landscapes, ochre colours and brushes, and down the beautiful colour of the water of Noguera Ribagorzana river, which crosses the enormous Serra de Montsec Furthermore, if we are lucky, we could enjoy looking birds of prey, such as vulture, golden eagle, Egyptian vulture or even the mythical bearded vulture.
Do you dare to combine it all?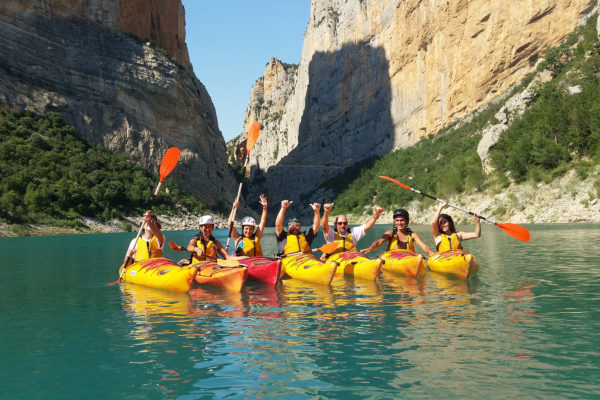 Kayaking + Accommodation
Are you looking for accommodation in Àger Valley? We have what you need! Visit Congost de Mont-Rebei in kayak and stay in our family hostel.
From 46€/person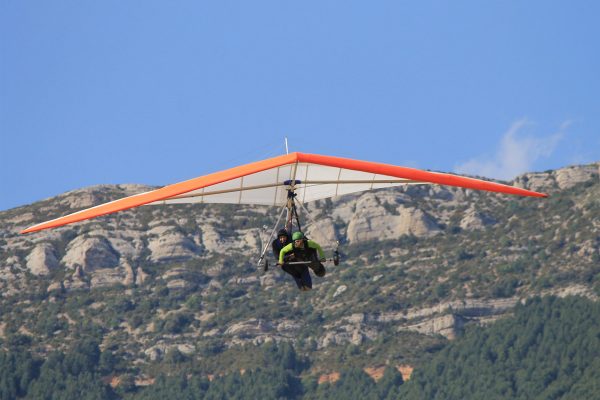 Hang gliding + Accommodation
One of the most exclusive adventure sports is hang gliding. Àger is one of the few places to practice this sport. Come and hang gliding with us and don't worry about anything with our offer of hang gliding + accommodation.
From 143€/person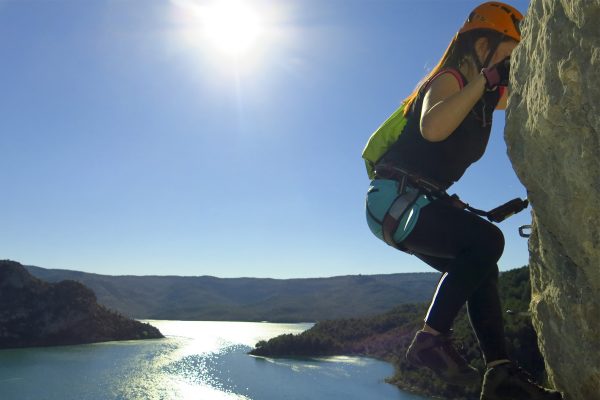 Kayaking + Via Ferrata
What do you think about enjoying the best views of Congost de Mont-Rebei? It is possible with us! We kayaking to Congost de Mont-Rebei and we will stop on the way to make the Via Ferrata with the best views of Montsec. You can do it by your own or with our professional guides, so you don't miss anything.
From 43€/person