Get ready to come with us to do the Carros de Foc, a classic among classics in the Pyrenees. Our guides are waiting for you to live an experience in a dream environment.
It all began in the summer of 1987, when some rangers in the area spontaneously decided to go around the Aigües Tortes i Estany de Sant Maurici National Park in a single day, just to pay a simple courtesy visit to the other refuges.
This first visit was followed by others and in the same spontaneous way the name Carros de Foc was also born, even today, after so many years, we still don't know exactly why this name was given or who inspired it.
Over the years the route has become the great classic of the Pyrenees, a must for all mountain lovers and only the spectacular beauty of these landscapes is responsible for the fact that year after year thousands of people walk its paths, crown its mountains and that the name of unknown origin runs from mouth to mouth, CARROS DE FOC.
Do you dare to combine it all?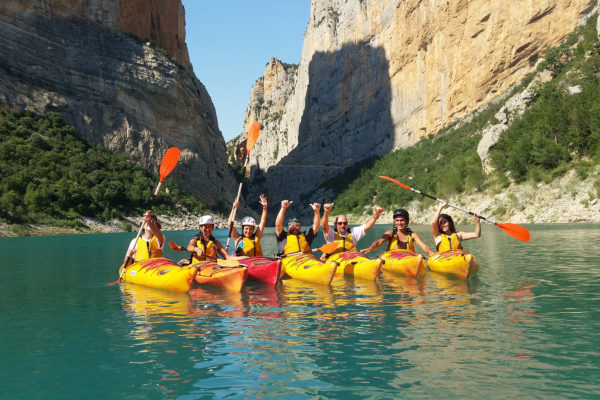 Kayak + Accommodation
Looking for accommodation in the Àger Valley? We have what you need! Visit the Congost de Mont-Rebei by kayak and stay in our family hostel.
From €46/person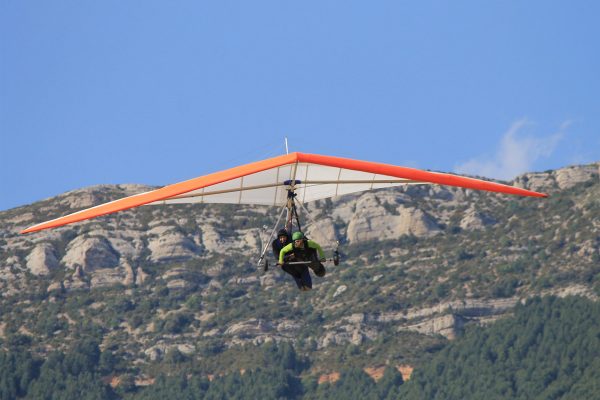 Hang Gliding + Accommodation
One of the most exclusive adventure sports is hang-gliding. There are few places in the world like Àger for the practice of this sport. Come fly with us and don't worry about anything with our flight + accommodation offer.
From 143€/person
.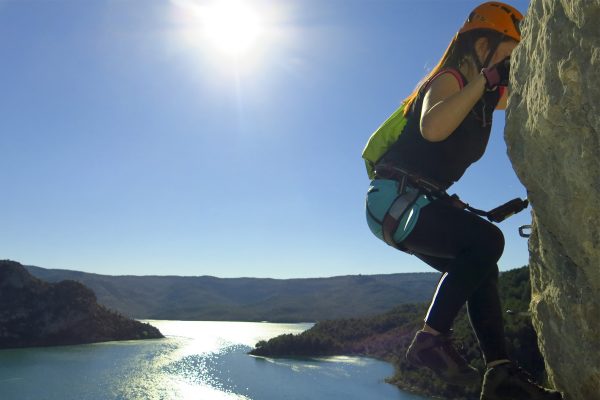 Kayak + Via Ferrata
How would you like to enjoy the best views of the Congost de Mont-Rebei? With us it's possible! We'll go kayaking to the Congost de Mont-Rebei and, on the way, we'll stop to do the via ferrata with the best views of the Montsec. You can do it on your own or with our professional guides so you won't miss anything.
From 43€/person