Have you ever flown like a bird? Come and hang gliding in Àger feeling the freedom of flying without engine.
With this adventure activity we propose you an unforgettable tandem flight through different parts of congost de Mont-Rebei and the Montsec mountain range.. You will enjoy impressive views with the best professionals.
The Àger Valley (Lleida) is one of the best places in the world to practice air sports. Its location, with east-west orientation, makes that it always receives a large amount of solar radiation and we have optimal flight conditions. Àger hosts major international Championships. Furthermore, do you know that we are the unique business in Catalonia with two-seater flights and courses with the best qualified personal? None of our flights will leave you indifferent! Which one do you choose?
Aren't you addicted to adrenalin? Don't worry, we ensure you a very quiet hang gliding over the Vall d'Àger with our panoramic flight. This activity takes place in the early morning or in the late afternoon, which are the hours when there are climatic conditions to ensure a flight without turbulence. The flight takes about 10-15 minute
If you want to feel the experience of hang gliding at 100%, we advise you to choose our thermal flight, the most requested flight by our customers. During the flight, we will gain height with thermal or dynamic rising air currents. This allow us to be in the air enjoying the beautiful landscape of Montsec and Congost de Mont-Rebei. Acrobatics included for those who dare! The flight takes about 20 and 40 minutes.
*High season: July, August, weekends and holidays.
Do you dare to combine it all?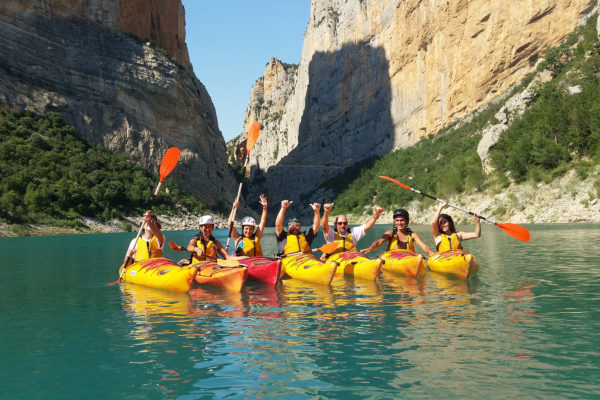 Kayaking + Accommodation
Are you looking for accommodation in Àger Valley? We have what you need! Visit Congost de Mont-Rebei in kayak and stay in our family hostel.
From 46€/person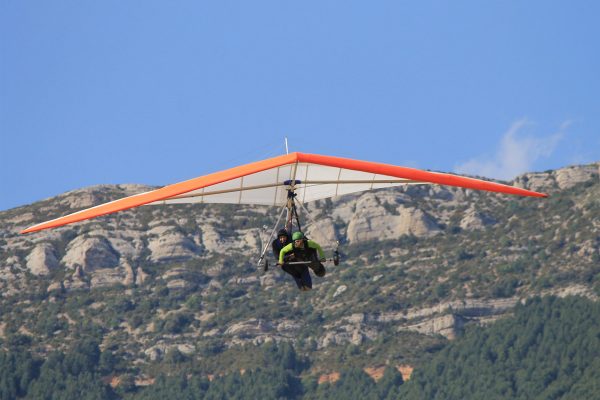 Hang gliding + Accommodation
One of the most exclusive adventure sports is hang gliding. Àger is one of the few places to practice this sport. Come and hang gliding with us and don't worry about anything with our offer of hang gliding + accommodation.
From 143€/person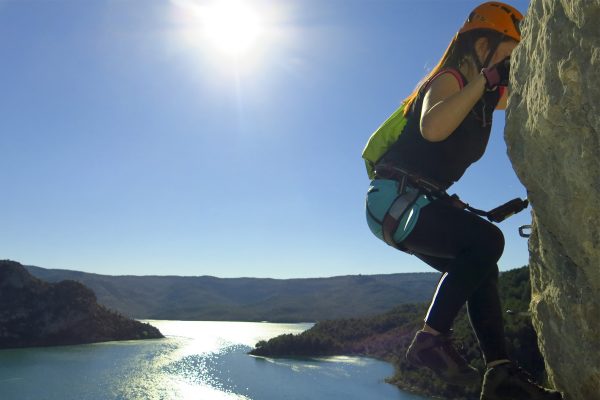 Kayaking + Via Ferrata
What do you think about enjoying the best views of Congost de Mont-Rebei? It is possible with us! We kayaking to Congost de Mont-Rebei and we will stop on the way to make the Via Ferrata with the best views of Montsec. You can do it by your own or with our professional guides, so you don't miss anything.
From 43€/person