Our dream is for you to enjoy Zenith Aventura as much as we do.
We are a team of professionals who undertook Zenith Aventura seven years ago. Our experts have been chosen in several advertising spots and television interviews, our experience comes from other projects and companies we were before.
We love flying like birds, climbing mountains, venturing in kayak, looking the horizon, observing stars, enjoying friends or feeling the adrenaline in our blood. We love Congost de Mont-Rebei and the surroundings of Àger, our home.
Do you want to know who we are?
Joel Mirón
Air lover since he was 17, when he started flying. Member of the national Hang-gliding team and Spanish champion of tandem paragliding in 2013.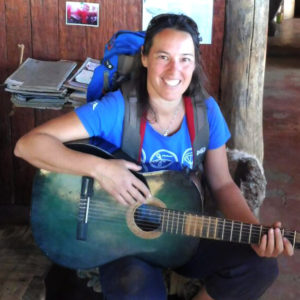 Romi Fiorio
The personalized calm and kindness. She was born in the Patagonia and she is an adventure passionate. Graduated in Physical Education, specialized in mountain recreational activities.
Oreig Lladonosa
Juggler that will assure you entertainment and fun. He is director of free time and he has worked during several years in the educational sector with young kids
Paco Mirón
Official driver of the team. There is no path he doesn't know. He is capable of repairing literally everything.
Jose Novo
Mountains and outdoor activities are his passion. You could meet him skying, kayaking, hiking, climbing, flying with paraglider… He is one of the most multi-adventure guides of Zenith.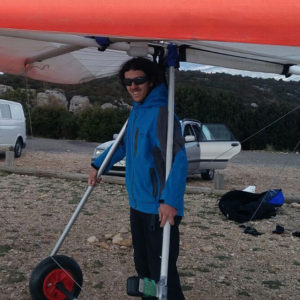 Pau Samarra
The flying physicist. He combines its hang gliding passion with astronomical observations, so that means he is always looking to the sky.
We love to fly like birds, climb mountains, kayaking adventures and enjoy the adrenaline with our friends!