Did you know that on the shore of the Cellers reservoir there is a cave that is part of the Geoparc de la Conca de Tremp? Well, it is inhabited by very strange creatures…
For those who want to enjoy a family activity and want to have fun and spending half a day getting to know a part of the Geopark of the Conca de Tremp, the Cave-Kayak is an option full of attractions. This small route combines a part by kayak and a part on foot around the Cellers reservoir and the famous Cova dels Muricecs
The cave is located on the left bank of the Noguera Pallaresa river, right in the Congost de Terradets, which separates the Montsec d'Ares from the Montsec de Rúbies. The name of the cave is due to the small animals that inhabit it, the bats. In fact, this cave contains the fourth largest population in Catalonia!
This activity is 100% guided, both in the kayak and in the cave. It combines sport, geology, biology and the respect and preservation of the cave and its inhabitants. You will learn how different the Montsec was when this curious cave was originated, the different geological formations found in it and even the civilizations that inhabited it. If you are very attentive you can see stalagmites, fossil records and much more!
Do you dare to combine it all?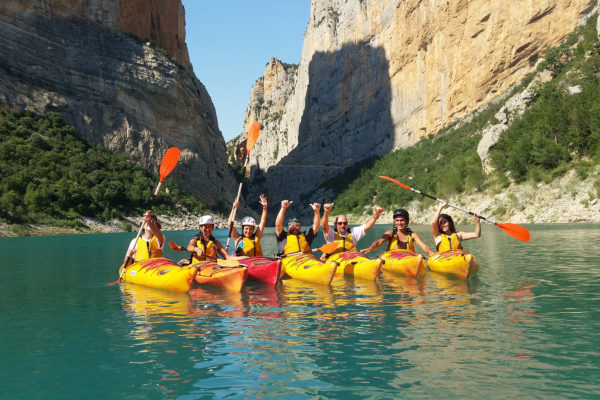 Kayaking + Accommodation
Are you looking for accommodation in Àger Valley? We have what you need! Visit Congost de Mont-Rebei in kayak and stay in our family hostel.
From 46€/person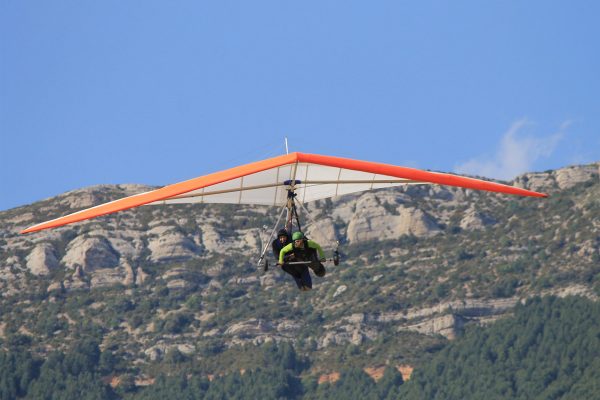 Hang gliding + Accommodation
One of the most exclusive adventure sports is hang gliding. Àger is one of the few places to practice this sport. Come and hang gliding with us and don't worry about anything with our offer of hang gliding + accommodation.
From 143€/person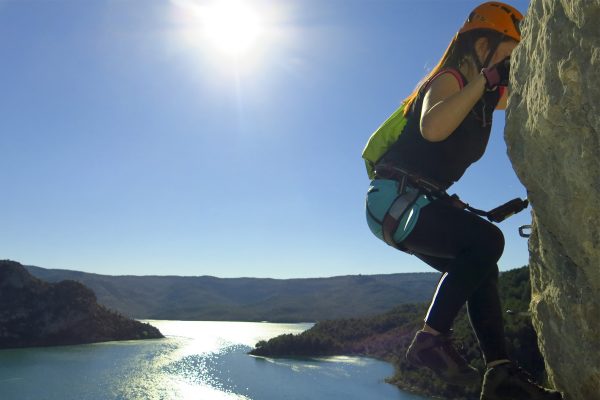 Kayaking + Via Ferrata
What do you think about enjoying the best views of Congost de Mont-Rebei? It is possible with us! We kayaking to Congost de Mont-Rebei and we will stop on the way to make the Via Ferrata with the best views of Montsec. You can do it by your own or with our professional guides, so you don't miss anything.
From 43€/person