Do you imagine paddling between vertical walls of 500 metres high separated by only 20 metres of distance?
Congost de Mont-Rebei is a tour between impressive calcareous walls and many paddlers value this route as one of the most spectacular kayaking routes in Catalonia.
Congost the Mont-Rebei is formed by Noguera Ribagorçana river as it passes through Montsec mountain range. This is the natural frontier between Huesca and Lleida and it is the only unspoiled gorge in Catalonia. It is only crossed by one bridle path dug into the rock, which allow us to enjoy amazing views of that area.
The Mont-Rebei gorge is a unique and protected natural spot of great beauty that makes us feel the emotion of being in contact with nature. Kayaking in Mont-Rebei will allow you to enjoy the fauna and flora. If you are lucky, you can see bearded vultures flying or otters swimming near your kayak.
So that these areas remain unique for many years, our activities are respectful with the environment. We love Congost the Mont-Rebei and we want it to remain as it is.
BOOK NOW
your kayaking route
Duration: between 5-7 hours
Technical difficulty: low
 Fitness exigency level: medium-high
Do you dare to combine it all?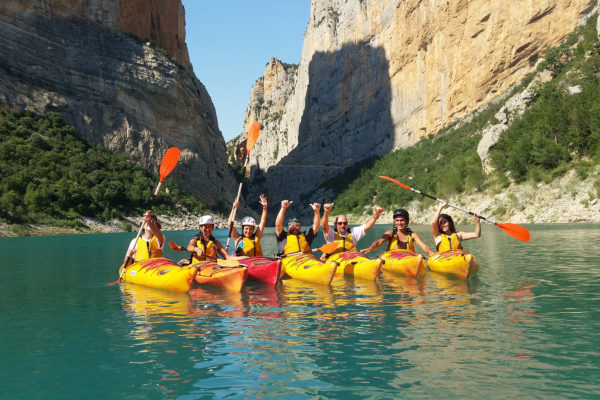 Kayaking + Accommodation
Are you looking for accommodation in Àger Valley? We have what you need! Visit Congost de Mont-Rebei in kayak and stay in our family hostel.
From 46€/person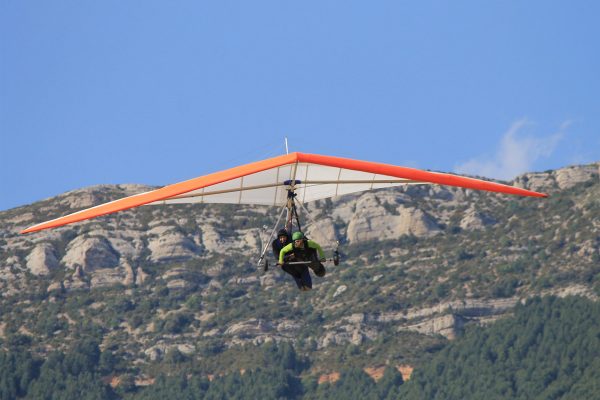 Hang gliding + Accommodation
One of the most exclusive adventure sports is hang gliding. Àger is one of the few places to practice this sport. Come and hang gliding with us and don't worry about anything with our offer of hang gliding + accommodation.
From 143€/person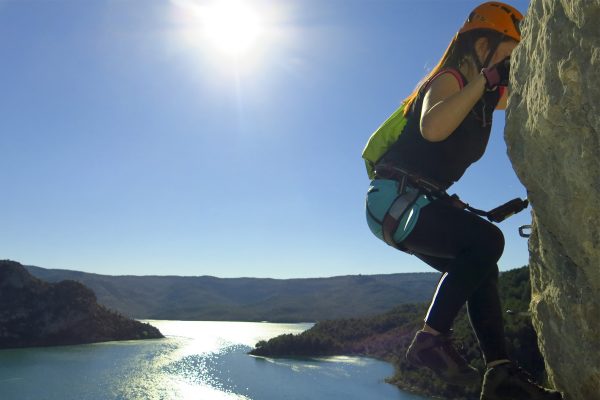 Kayaking + Via Ferrata
What do you think about enjoying the best views of Congost de Mont-Rebei? It is possible with us! We kayaking to Congost de Mont-Rebei and we will stop on the way to make the Via Ferrata with the best views of Montsec. You can do it by your own or with our professional guides, so you don't miss anything.
From 43€/person