The famous Congost de Mont-Rebei is waiting for you! Kayaking in one of the most spectacular spots of Catalonia.
It is no coincidence that most of the paddlers say that kayaking in Mont-Rebei is one of the most spectacular experiences in calm waters of our country. Can you imagine kayaking between vertical walls of 500 metres high separated only by a few metres of distance? This is what we offer you in this beautiful Vall d'Àger gorge.
The Mont-Rebei gorge is a natural, protected and unique landscape of impressive scenic beauty. During this adventure activity, the calcareous walls rise above our heads making us feel how wonderful nature becomes. Congost de Mont-Rebei is formed by Noguera Ribagorçana river as it passes through the Serra del Montsec and is the only gorge in Catalonia that remains untouched.
Kayaking in Mont-Rebei with our qualified guides will allow you to enjoy all the fauna and flora in the natural environment in Àger. An environment we love, respect and we want to conserve for many years.
Do you dare to combine it all?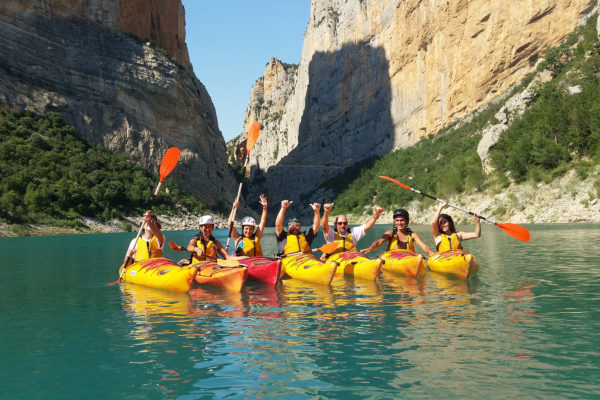 Kayaking + Accommodation
Are you looking for accommodation in Àger Valley? We have what you need! Visit Congost de Mont-Rebei in kayak and stay in our family hostel.
From 46€/person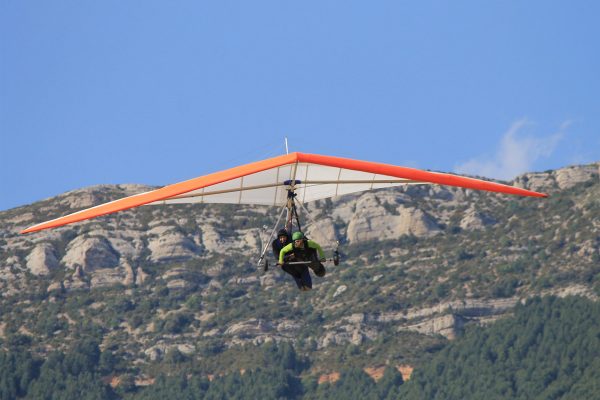 Hang gliding + Accommodation
One of the most exclusive adventure sports is hang gliding. Àger is one of the few places to practice this sport. Come and hang gliding with us and don't worry about anything with our offer of hang gliding + accommodation.
From 143€/person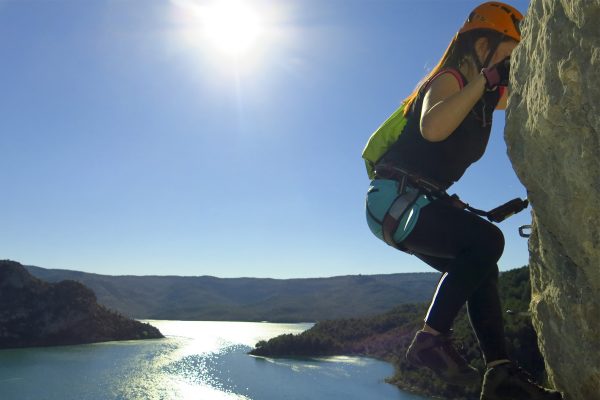 Kayaking + Via Ferrata
What do you think about enjoying the best views of Congost de Mont-Rebei? It is possible with us! We kayaking to Congost de Mont-Rebei and we will stop on the way to make the Via Ferrata with the best views of Montsec. You can do it by your own or with our professional guides, so you don't miss anything.
From 43€/person