The lightest and most complete combination of kayaking and trekking in the Congost de Montrebei. Imagine yourself navigating the Congost, walking along the famous carved path in the rock and even hiking the stairs and footbridges of Montfalcó in half a day.
The Montrebei Gorge is an incredibly beautiful place and one of its attractions is the fact that it is isolated from roads, has no power lines and has virtually no infrastructure. This can make it a bit hard physically because the approaching can be long, especially if you want to combine kayaking and hiking in an environmental friendly way as the route is not circular.
At ZenithAventura we do not use motor boats in the surroundings of the gorge and we do not provide a water taxi service but we do give you the option of making the kayaking route starting in la Masieta, then to cross the gorge and leave the kayak at the other end of Mont-Rebei. Finally you will go back on foot on a route that can be short, making only the carved path in the stone, or the longer version that would also imply doing the trekking of the stairs and footbridge of Montfalcó
Our guides will go with you in the kayaking route helping you especially when boarding and disembarking in the most appropriate points, a bit tricky sometimes as the water level varies, and you will do the trekking back to the parking on your own.
It is very important that you reserve the parking slot of your vehicle in La Masieta.
Do you dare to combine it all?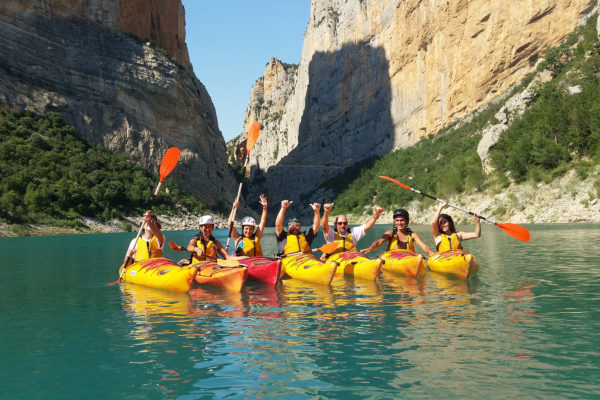 Kayaking + Accommodation
Are you looking for accommodation in Àger Valley? We have what you need! Visit Congost de Mont-Rebei in kayak and stay in our family hostel.
From 46€/person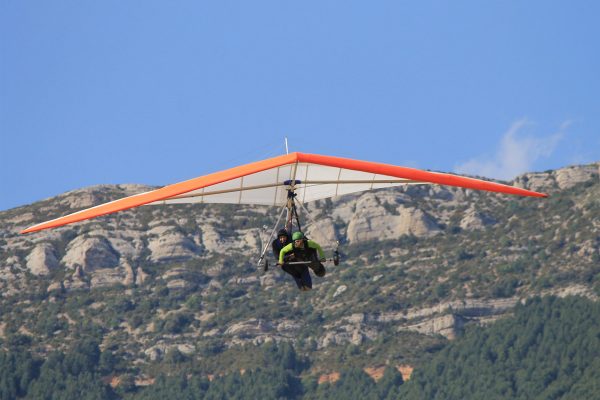 Hang gliding + Accommodation
One of the most exclusive adventure sports is hang gliding. Àger is one of the few places to practice this sport. Come and hang gliding with us and don't worry about anything with our offer of hang gliding + accommodation.
From 143€/person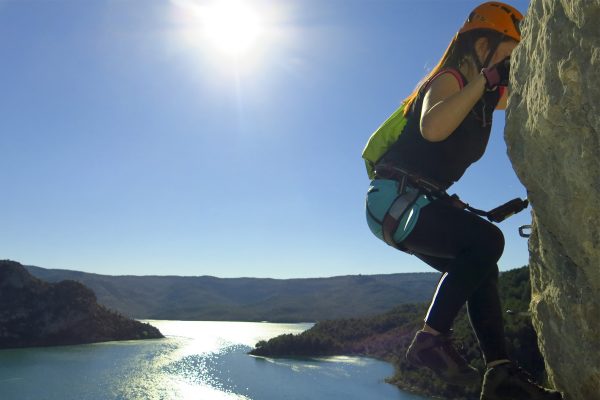 Kayaking + Via Ferrata
What do you think about enjoying the best views of Congost de Mont-Rebei? It is possible with us! We kayaking to Congost de Mont-Rebei and we will stop on the way to make the Via Ferrata with the best views of Montsec. You can do it by your own or with our professional guides, so you don't miss anything.
From 43€/person