It is not as famous as Congost de Mont-Rebei but, do you know that we will sail and hike to a surprising wall?
Although it's not as famous as Congost de Mont-Rebei route; this adventure activity including trekking and kayaking in the swamp of Canelles, will allow you to live a unique experience in one of the most unspoiled environments in Vall d'Àger. We probably won't meet anyone through the route. The route to visit Congost de Fet is only available if you go with one of our qualified guides from Zenith team. It's easy to get lost in remote places!
This guided activity will allow you to enter the Canelles lake up to Congost de Fet. We will kayak in the opposite direction of Congost de Mont-Rebei to enjoy a hiking in privacy with nature. A surprising wall of natural strata is waiting for us!
The Congost de Fet, with 5 kilometres, is little travelled, so it's very easy to observe griffon vultures or other birds of prey living in the area, next to the water. The kayaking route through Finestres goes to the "Chinese Wall of Huesca"; a spectacular geological formation of vertical strata.
We stop and get out the kayak in order to go on foot to the abandoned ancient village of Finestres. The time seems to be stopped and we behold the wonderful panoramic views of the surroundings! There are half-ruined houses that contains years of stories and the Canelles swamp as a backdrop. But the activity doesn't finish in that point, we continue to the town of Fet and its church carved in the rock. Finally, we return to the pier of Corça in a last and small trip in kayak.
Do you dare to combine it all?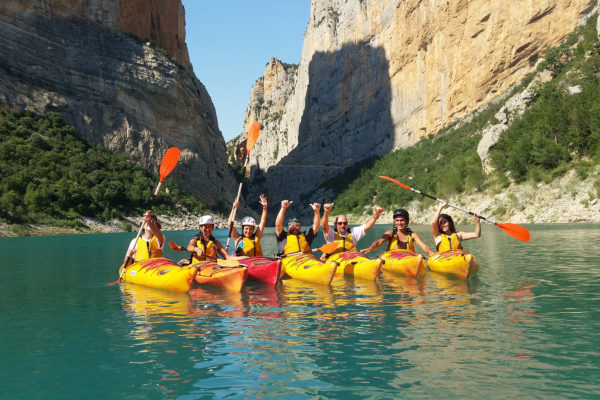 Kayaking + Accommodation
Are you looking for accommodation in Àger Valley? We have what you need! Visit Congost de Mont-Rebei in kayak and stay in our family hostel.
From 46€/person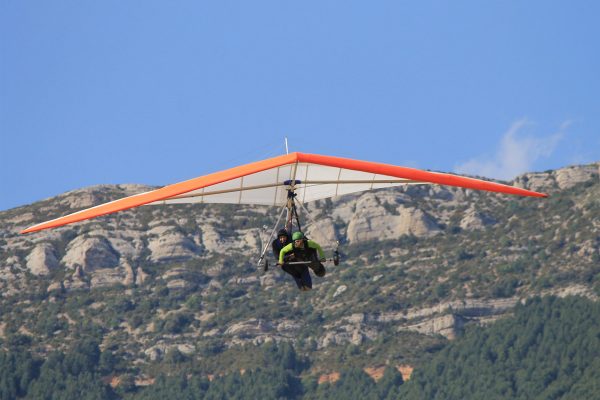 Hang gliding + Accommodation
One of the most exclusive adventure sports is hang gliding. Àger is one of the few places to practice this sport. Come and hang gliding with us and don't worry about anything with our offer of hang gliding + accommodation.
From 143€/person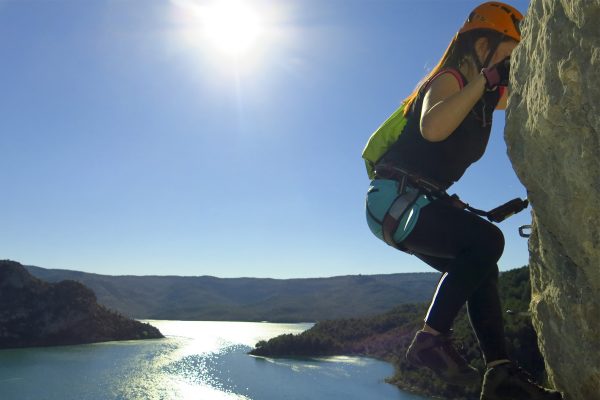 Kayaking + Via Ferrata
What do you think about enjoying the best views of Congost de Mont-Rebei? It is possible with us! We kayaking to Congost de Mont-Rebei and we will stop on the way to make the Via Ferrata with the best views of Montsec. You can do it by your own or with our professional guides, so you don't miss anything.
From 43€/person