Discover the basic techniques for kayaking in the incomparable setting of Congost de Mont-rebei!
Our course is ideal for all those who wish to have a first contact with the kayak in calm waters. It is a course suitable for all audiences. No previous experience is needed and it does not require physical conditions or special techniques.
In this 3-hour course you will learn the basics about kayaking, sailing in calm waters, the most effective paleo technique, how to board and disembark with ease and everything you need to Be able to kayak for free whenever you want. And all this in a fabulous environment and with the help of our team of professionals.
Do you dare to combine it all?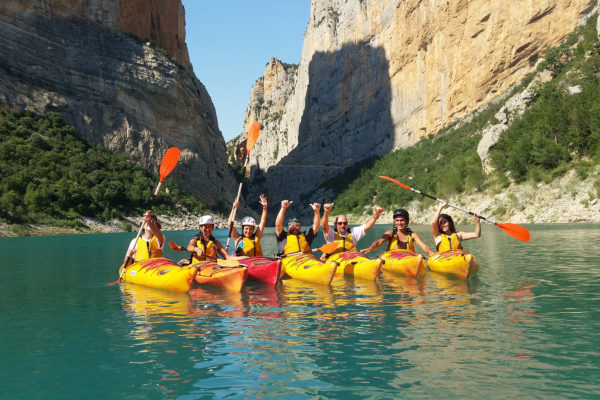 Kayaking + Accommodation
Are you looking for accommodation in Àger Valley? We have what you need! Visit Congost de Mont-Rebei in kayak and stay in our family hostel.
From 46€/person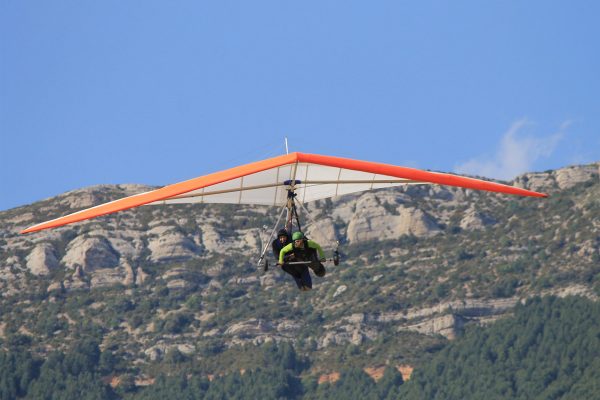 Hang gliding + Accommodation
One of the most exclusive adventure sports is hang gliding. Àger is one of the few places to practice this sport. Come and hang gliding with us and don't worry about anything with our offer of hang gliding + accommodation.
From 143€/person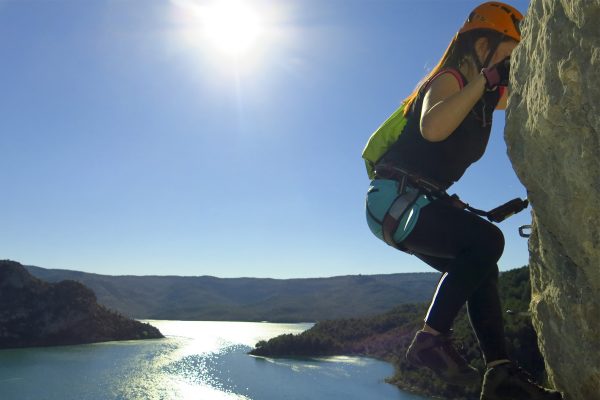 Kayaking + Via Ferrata
What do you think about enjoying the best views of Congost de Mont-Rebei? It is possible with us! We kayaking to Congost de Mont-Rebei and we will stop on the way to make the Via Ferrata with the best views of Montsec. You can do it by your own or with our professional guides, so you don't miss anything.
From 43€/person