It may not have the fame of Congost de Mont-Rebei route; but, do you know you can see a surprising wall in the area? Few people have contemplated the beauty of this place!
It is called the Chinese Wall of Huesca. It is a jagged rock formation of vertical strata that nature sculpted in a capricious way as if it was an authentic wall. You can contemplate it with the kayaking route in Finestres.
This little-travelled gorge, just over 5 km length, has a great beauty that few privileged people have been able to contemplate, as it is practically inaccessible by land. Furthermore, between the strata formations, we can observe the Romanesque hermitage of Sant Vicenç (12th century) and the rests of the medieval castle of Finestres, which seem that we are in a unique spot where we can feel peace and quiet. Kayaking in Finestres gives us the opportunity to observe nests of griffon vultures and other birds of prey, which may be very close to the water.
Why choose guided activity? Because you are in the best hands with the guides of Zenith Aventura! Embarking and disembarking will be very easy, and you will discover the fauna, flora and geological formation secrets hidden in the route. The guides known the environment well, and they recommend the best places to have a rest, have lunch and manage the route better.
Do you dare to combine it all?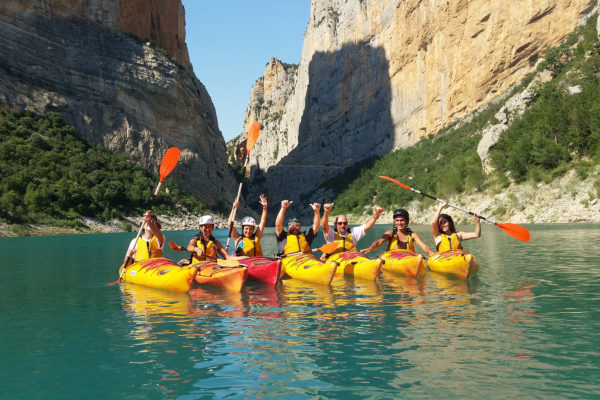 Kayaking + Accommodation
Are you looking for accommodation in Àger Valley? We have what you need! Visit Congost de Mont-Rebei in kayak and stay in our family hostel.
From 46€/person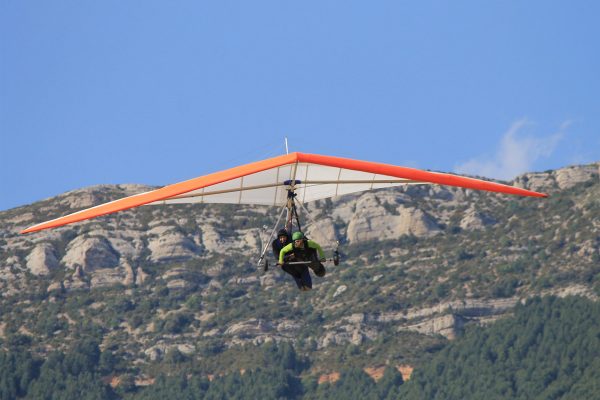 Hang gliding + Accommodation
One of the most exclusive adventure sports is hang gliding. Àger is one of the few places to practice this sport. Come and hang gliding with us and don't worry about anything with our offer of hang gliding + accommodation.
From 143€/person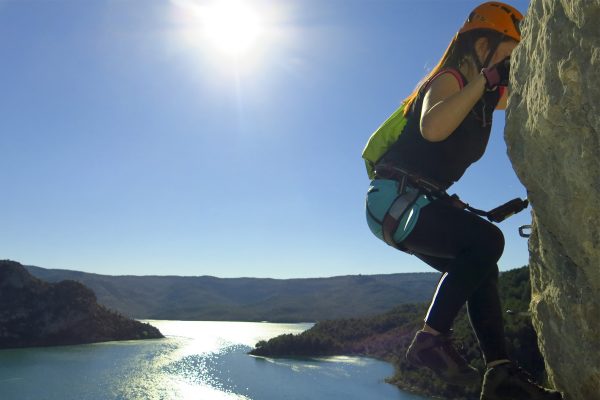 Kayaking + Via Ferrata
What do you think about enjoying the best views of Congost de Mont-Rebei? It is possible with us! We kayaking to Congost de Mont-Rebei and we will stop on the way to make the Via Ferrata with the best views of Montsec. You can do it by your own or with our professional guides, so you don't miss anything.
From 43€/person